We are Dubai's top purchasers of old appliances. We are used home appliance buyers in Dubai, and we also buy used furniture. If you wish to sell, contact us via Email or what's app. Selling items such as a dining room set and a leather or fabric sofa, are examples of secondhand furniture. It used household items, including a used refrigerator, a used washing machine, and used air conditioners. Smart OLED, LCD, and LED TVs SUHD TV.
Welcome to our comprehensive guide on used home appliances buyers in Dubai. You've found the ideal spot if you're searching to sell your used appliances in Dubai. At Al Riyada Used Home Appliances buyers we specialize in connecting sellers with buyers, ensuring a smooth and hassle-free experience. In this article, we'll provide valuable insights and tips on how to sell your used home appliances effectively in Dubai. Let's dive in!
The Demand for Used Home Appliances in Dubai
Dubai, known for its thriving real estate market and diverse population, presents a robust demand for used home appliances. Many residents and expatriates seek cost-effective solutions when furnishing their homes, making the used appliances market highly attractive. Used appliances for the house, such as air conditioners, TVs, refrigerators, and washing machines, are always in demand in Dubai.
Where to Sell Your Used Home Appliances
When it comes to selling your used home appliances in Dubai, several options are available. Here are some popular platforms and avenues to consider:
1. Online Classifieds Platforms
Websites like Dubizzle, Gulf News Classifieds, and Facebook Marketplace offer dedicated sections for selling used items, including home appliances. These platforms allow you to create detailed listings, upload images, and reach a wide audience of potential buyers.
2. Social Media Groups and Forums
Dubai has a thriving online community on websites like Facebook, Instagram, and WhatsApp. Joining local buy-and-sell groups or forums related to home appliances can help you connect directly with interested buyers.
3. Secondhand Appliance Stores
Certain stores in Dubai specialize in buying and selling used home appliances. These stores typically offer competitive prices and provide convenience if you prefer a straightforward selling process.
Pricing Your Used Home Appliances
Determining the right price for your used home appliances is crucial to attract potential buyers. Here are some factors to consider when pricing your items:
• Age and condition of the appliance
• Brand and model popularity
• Current market value of similar appliances
• Any additional features or accessories included
• Warranty or guarantee coverage, if applicable
Researching prices of similar appliances on online platforms will give you a better understanding of the market value, enabling you to set a competitive price.
Preparing Your Used Home Appliances for Sale
Before listing your used home appliances for sale, it's essential to prepare them to increase their appeal to potential buyers. Follow these steps to enhance the chances of a successful sale:
1. Thorough Cleaning: Ensure your appliances are clean, both externally and internally. Remove any dirt, dust, or food particles, and wipe down surfaces.
2. Repair Minor Issues: Fix any minor faults or repairs, such as loose handles, faulty buttons, or damaged cords. Small repairs can significantly improve the perceived value of your appliances.
3. Replace Worn-Out Parts: If any components are worn out or non-functional, consider replacing them. This includes items like refrigerator door seals, oven knobs, or dryer lint filters.
4.            Provide Documentation: Gather any relevant documents, such as user manuals, warranties, or receipts, to provide to potential buyers. Having these documents handy can enhance buyer confidence.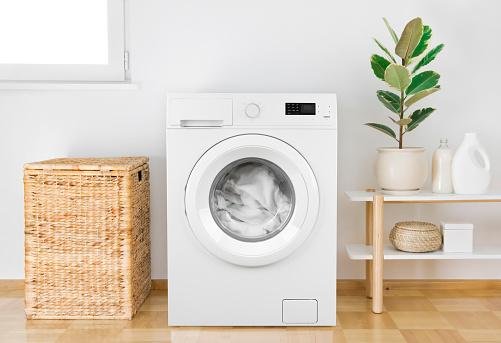 Negotiating with Potential Buyers
As potential buyers express interest in your used home appliances, be prepared to negotiate. Here are some tips for successful negotiations:
• Set a realistic minimum price but allow room for negotiation.
• Be open to reasonable offers and consider the current market demand.
• Highlight the appliance's unique features or any added value to justify the price.
• Respond promptly to inquiries and maintain open communication throughout the negotiation process.
Ensuring a Safe Transaction
To ensure a safe transaction, follow these safety precautions when selling your used home appliances:
• Meet potential buyers in public, well-lit areas during daylight hours.
• Avoid sharing personal information beyond what is necessary for the transaction.
• Accept cash payments whenever possible, or use secure online payment methods like PayPal.
• Test the appliances in front of the buyer to demonstrate their functionality.
Finalizing the Sale
Once you and the buyer have agreed on a price, the transaction may be finished. Here's a checklist to ensure a smooth transaction:
1. Transfer of Ownership: Prepare a transfer of ownership document and ensure both parties sign it. This document protects both the seller and the buyer in case of any future disputes.
2. Receipt or Invoice: Provide a receipt or invoice to the buyer, indicating the date of sale, the sold appliance's details, and the agreed-upon price.
3. Delivery or Pickup: Agree on the method of delivery or pickup. Ensure all logistics, such as transportation and dismantling (if required), are discussed and finalized.
Frequently Asked Questions
How can I attract more buyers for my used home appliances in Dubai?
To attract more buyers, ensure your listing includes high-quality images, a detailed description, and an attractive price. Promote your listing on social media platforms and relevant online forums to expand your reach.
Are there any legal requirements for selling used home appliances in Dubai?
While there are no specific legal requirements, it's essential to be transparent and honest about the condition of your appliances. Providing accurate information and adhering to fair business practices builds trust with potential buyers.
How can I be sure my personal information is secure when I sell my appliances online?
To protect your personal information, limit the details you share in public listings. When possible, simply share your contact information; avoid disclosing private information like your home address or bank information.
Can I sell appliances that are not in working condition?
Yes, you can sell appliances that are not working, but be transparent about their condition in your listing. Some buyers may be interested in purchasing non-working appliances for spare parts or repair purposes.
Are there any additional tips for a successful sale?
Respond promptly to inquiries, be flexible with meeting arrangements, and maintain professionalism throughout the selling process. A positive and accommodating approach increases the likelihood of a successful sale.
Conclusion
Selling your used home appliances in Dubai can be a rewarding experience when done right. By using the advice provided in this manual, you'll be prepared to draw in prospective buyers, bargain skillfully, and make sure that the transaction is secure. Remember to provide accurate information, create compelling listings, and maintain open communication with buyers. Good luck with your sales!